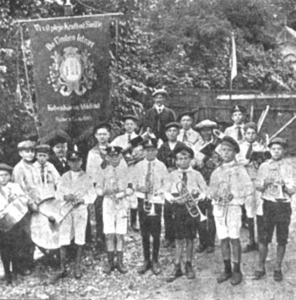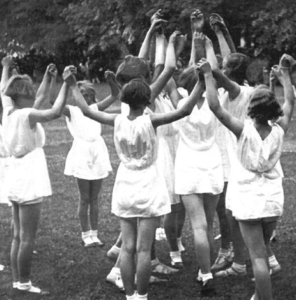 DUI-LEG og VIRKE was founded in the Workers' Community Centre in Copenhagen on the 10th of November 1905 by the young member of the Danish Social Democratic Youth League, Louis Florin, and the Member of Parliament for the Social Democratic Party, A. C. Meyer.
In 1915 the organisation started to admit girls on the same terms as boys, and in 1918 DUI expanded from being a Copenhagen organisation only. Thus, the organisation established departments in the cities of Horsens, Roskilde, Aalborg, and Aarhus, and the following years things really started to move. As a result, the National Federation was established in 1919, and in 1925 the organisation had 13 departments in Copenhagen and 50 departments in the rest of Denmark.
Today, DUI is an independent, innovative organisation for children, youngsters, and families, based on the core values of the labour movement.
THE ORGANISATION
The supreme authority of DUI is the National Congress, which takes place every two years. At this congress, a Central Board is appointed, and this board serves as the decision-making body between the National Congresses. At the National Congress a chairperson and one or two deputy chairpersons will be appointed as well. Together they constitute the chairmanship of DUI, which signs for the union publicly.
The Central Board employs the Federation Secretary, who is in charge of the Federation; the organisational pivot of DUI in charge of the day-to-day operations. The members of the Central Board, the chairperson, and the deputy chairpersons are unpaid and up for election – where the Federation Secretary and the employees of the Federation are paid and employed on contractual terms.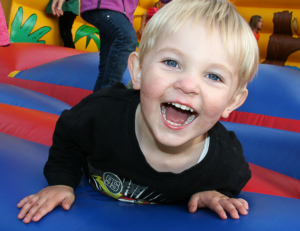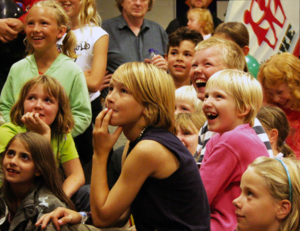 ACTIVITIES
The purpose of the organisational activities is to provide all children and youngsters with the opportunity to develop and grow independently in respect for and in cooperation with other people. The backbone of DUI is formed by a variety of local departments in the entire country where children and adults jointly plan and do a lot of funny and exciting activities.
THE GLOBAL GOALS OF THE UN
At the National Congress in 2016, it was decided that DUI must make a focused effort to fulfil the 17 Global Goals of the UN for sustainable development. Until 2030 the goals must lead the world towards a more sustainable development  – both for people and for our world in general.