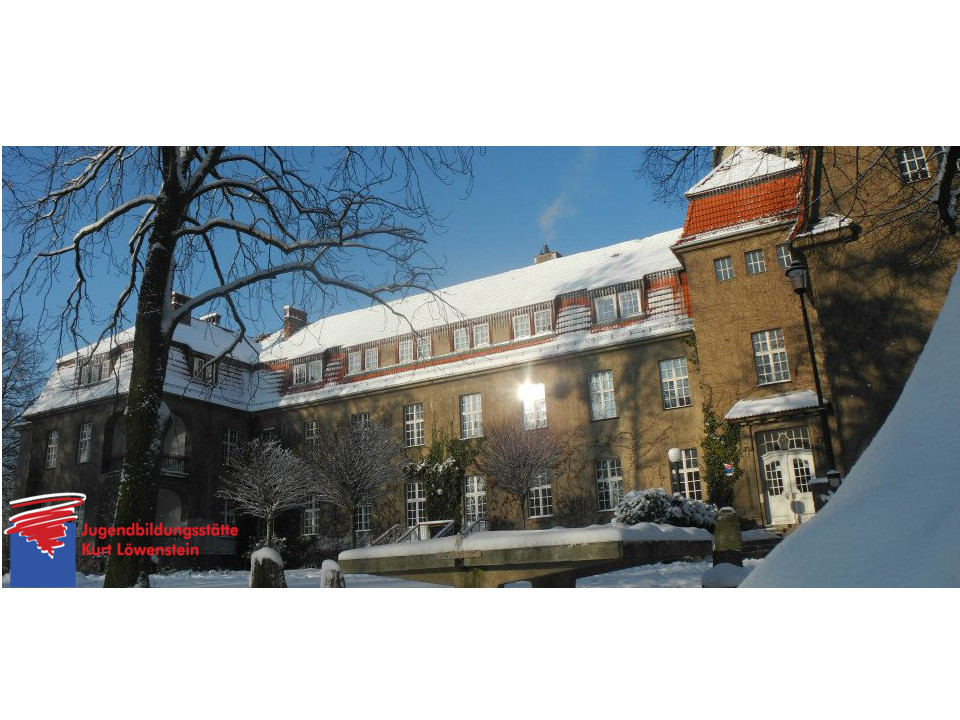 International Winterschool
27.12.2021 bis 03.01.2022
"Universal Human Rights – Youth Participation and Care"
Activists from socialist organisations are invited to Werftpfuhl around New Years Eve from 27 December to 3 January.
The Corona pandemic asked many children, teenagers and young adults to stay at home. At that moment the lack of participatory opportunities in our societies for these group of people could be seen most clearly. Children and teenagers up to a certain age are not heard in democratic processes, because their voices don't matter, they don't vote. Children's policy is usually the domain of adults.
In this year's International Winterschool we want to exchange and develop new ideas on how to strengthen the participation of children, teenagers and young adults in our societies.
Together with participants from many other countries it will also be about opening up new target groups and formats and making your own youth education commitment more diversified and inclusive, both internally and externally, in order to address and involve marginalized young people who are not involved in politics.
In addition to numerous workshops, we will also spend a day with excursions in Berlin and celebrate New Years Eve in our Education Centre.
The participants are young people and young adults between 16 and 30 years of age. Our seminar offers a space to learn from each other, to discuss current challenges and to develop ideas to carry out projects in local groups, organizations, societies, communities or internationally. Due to the corona pandemic, we would also like to look especially into the connection between "care" work with children and adolescents and their social participation.
As usual, the seminar will be in English.
The International Winterschool is co-funded by the Erasmus+ Programme of the European Union.
When:
27 December 21 – 03 January 2022
Participation Fee:
50-100€, depending on your country of residence
Travel cost reimbursement:
Possible – for more details contact Jonas Gerber.
Registration:
Register online here!
Registration deadline:
13 December 2021 (Participants needing Visa invitations, please apply as early as possible!)
Hygiene:
Currently our house operates under some restrictions due to health prevention. We follow special rules of hygiene (sorry, only available in German), such as covering mouse and nose in the corridors and dining hall, washing and desinfecting hands on a regular basis and seperation of different groups in the house. So far we have succesfully organized several seminars under these conditions. We are confident, that the seminar will be possible. If it has to be cancelled because of the pandemic, you won't have to pay any fees!
Questions:
Feel free to contact us with any question.
Contact details:
Jonas Gerber
Email: j.gerber@kurt-loewenstein.de
Phone: +49(0)33398-8999-15
"International Winterschool" is organized by Youth Education Center Kurt Löwenstein in cooperation with international partner organisations of SJD – Die Falken (Socialist Youth of Germany): YES (Young European Socialists), IUSY (International Union of Socialist Youth) and IFM-SEI (International Falcon Movement – Socialist Educational International).
Link to webpage: https://www.kurt-loewenstein.de/de/veranstaltungen/international-winterschool
Link to Facebook-event: https://fb.me/e/FLhkj4rv