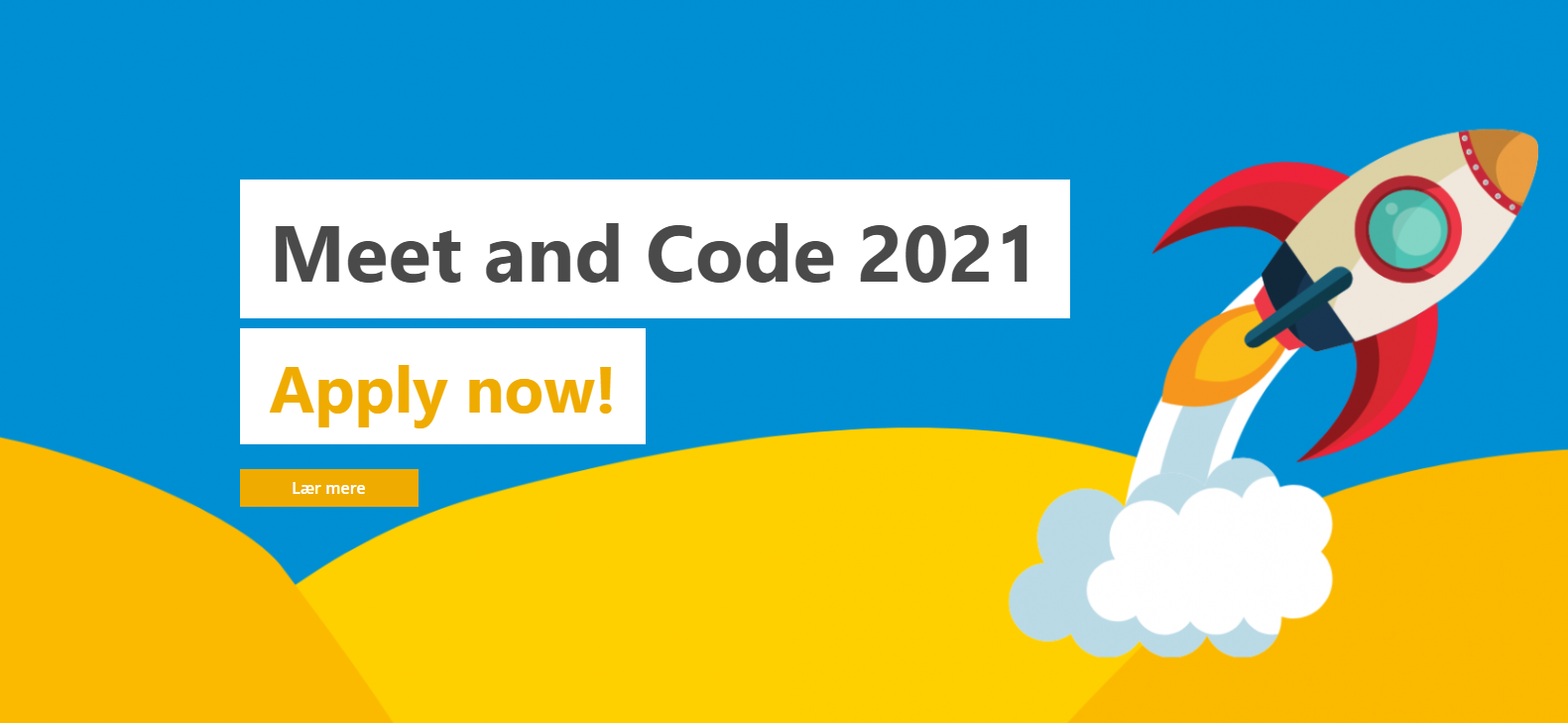 Meet and Code er et projekt blandt 35 europæiske lande, som går ud på at præsentere endnu flere børn og unge for aktiviteter om programmering og kodning.
Hvis man som afdeling eller fællesledelse deltager i Meet and Code, kan man få 500 euro (cirka 3.700 kr.) til indkøb af materialer, forplejning og hvad i ellers har brug for.
Et event kan eksempelvis være Lego Mindstorms, Minecraft, eller noget andet hvor man arbejder med kodning. teknologi og/eller programmering.
Foruden at eventet skal afholdes virtuelt, er der følgende krav:
At det afholdes mellem 1. september og 31. oktober 2021,
Det skal være gratis for deltagerne
Det skal henvende sig til børn og unge mellem 8 og 24 år
Det skal minimum være planlagt til 10 deltagere (hvis der ender mere at være flere eller færre er det fint)
Det skal minimum have en varighed på 90 minutter.
Idéen til eventet skal indsendes inden 10. september 2021
Hvis man har lyst til at lave et arrangement eller høre mere om Meet and Code, kan man skrive til Tobias Simonsen på tobias@dui.dk eller 61262596.