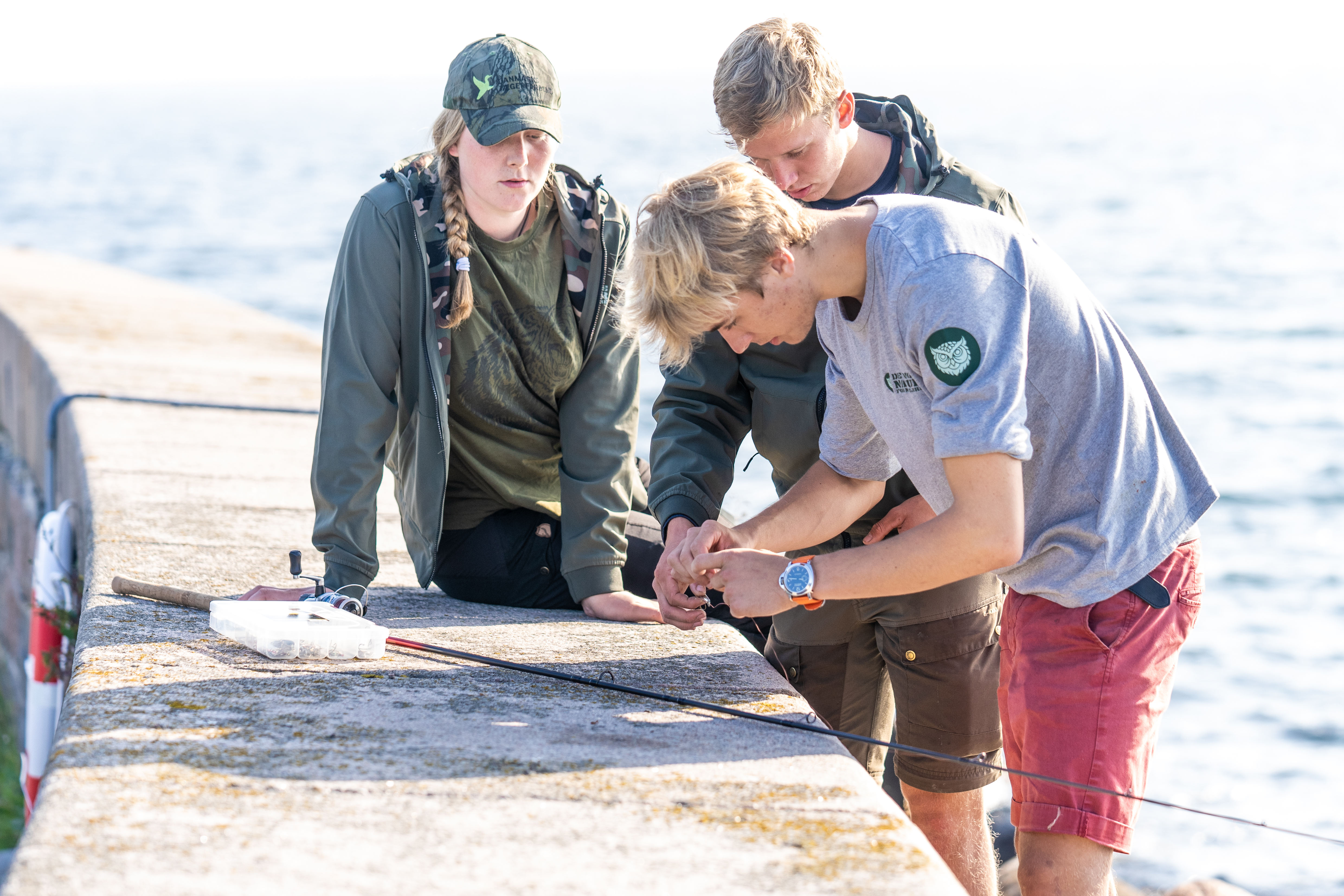 Er du mellem 16-25 år? Og er du vild med natur og friluftsliv? Så er De Unge Naturformidlere en god mulighed for dig.
Har du lyst til at inspirere andre unge, så de også kan se, hvor fedt det er at opleve naturen?
"Det bliver mere og mere populært at bruge naturen på en smartere måde. Men man kan godt have behov for inspiration og behov for at lære nye metoder. Det kan man få ved at blive en del af et netværk som De Unge Naturformidlere," siger Tobias Simonsen fra DUI.
"I et netværk som De Unge Naturformidlere kan man møde andre unge mennesker med andre fagligheder, og så dele inspiration med hinanden."
Kompetencer og oplevelser
Det koster ikke noget at blive en af De Unge Naturformidlere, og du kan ovenikøbet få dækket transportudgifter.
Dertil kommer, du vil få styrket dine kompetencer og dit CV samt masser af naturoplevelser med andre unge.
Giv noget tilbage
Til gengæld forventes det, at du giver noget tilbage til projektet – som frivillig naturformidler.
Det kunne jo for eksempel være, at du vender tilbage til din lokale DUI-afdeling og andre DUI-afdelinger for at skabe aktiviteter og naturoplevelser for børn, unge og andre DUI'ere.
"DUI er jo et sted, hvor man kan lave lige, hvad man har lyst til. Men nogle gange kan det måske være lidt svært at starte og bygge en ny aktivitet op," siger Tobias Simonsen.
"Når unge mennesker uddanner sig til at blive eksperter på et fagområde, vil de fremover have lettere ved at tage ansvar i den lokale DUI-afdeling. De vil også have lettere ved at blive rollemodeller for andre unge DUI'ere. Og unge rollemodeller har vi bestemt brug for, når vi gerne vil have flere unge med i DUI."
Har du spørgsmål eller behov for sparring omkring projektet, så kan du skrive til Tobias på tobias@dui.dk eller ringe til ham på 61 26 25 96.
Klik her for at læse mere om De Unge Naturformidlere